How Do I Love Thee, Third Eye Blind
Let Me Count The Ways!
A VALENTINE'S EXCLUSIVE! WHY DO YOU LOVE THIRD EYE BLIND? EXPERT RESPONSES
Love is defined as a profoundly tender, passionate affection for another person, a feeling of warm personal attachment or deep affection, or a sexual attraction or desire. The experts at 3eb Lifestyle love Third Eye Blind for a number of reasons, in honor of Valentine's Day here are just a few: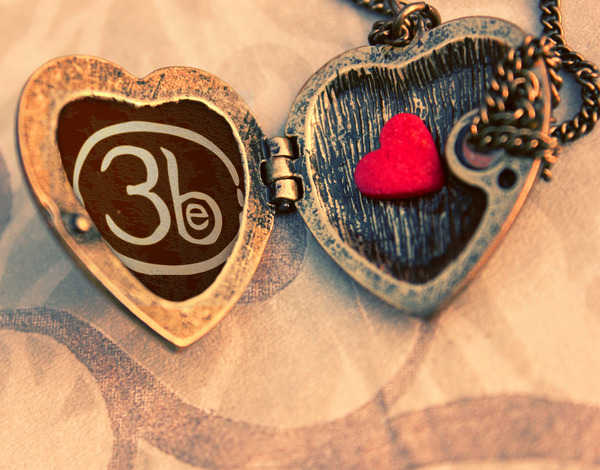 There is so much music in the world, but few bands reach you in the way that Third Eye Blind has embedded their music in my heart.
There's a song for every moment. It's so rare. They've enriched my life in so many ways - from inspiring my own music, to being the security when the ground collapsed beneath my feet. – Carly DuHain
This band's music has been the soundtrack to my life since I can remember.
Their music is actually the first music that I can recall ever remembering the lyrics to. It's crazy, but I can still remember the very first time time I heard a 3eb song, along with where I was and what I was doing. I was young when this bands first album came out, but it became a vital part of my life. Over time I picked up different musical preferences, as I grew up in the boy band era, pop punk era, etc, but I always found myself replaying these songs regardless of the music I was "into" at the time. My last few years of high school are when I really started to understand and take their music to heart. Since then, nothing has compared to the way their music speaks to me. - Kara Elkins
Stephan Jenkins is a brilliant song writer and Brad Hargreaves is one of the nicest, most genuine humans, period.
I have so much love and appreciation for Kryz Reid, Alex LaCavalier and Alex Kopp for keeping alive so many years of amazing Third Eye Blind music, while still bringing their own something special to the music and making new 3EB music possible. I went to my first 3EB show in 2000 when they were touring for Blue and saw them 5 times in 2017 alone. I love connecting with other fans at shows. I'll never forget a girl next to me at show in 2013 that started crying and I told her I actually understood! I really believe in the gathering power of music. - Lindsey Bowshier
No matter how I am feeling or what I am going through there is a song that corresponds.
I feel a connection to the music because the lyrics and arrangements speak to me in a way no other band or lyricist does. They also just make me happy! – Ali Kery-Hanewicz
Through every defining moment of my life these albums have been the soundtrack.
I listen to them on shuffle daily and I'm constantly amazed at the depth of the lyrics and the heart that's put into their music. I can never hear them enough. The last 20 years has had some serious highs and lows but 3eb has been a constant staple in my everyday life. - Alana Curtis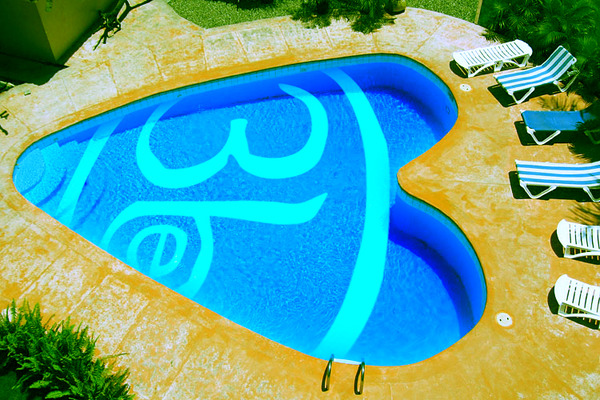 I have loved them since I was a child. Stealing my older brother's self-titled and jamming out to it in my room.
Throughout the years I never realized how much I truly love this band. I can remember being in a foul mood or having a bad day, if SCL came on the radio, I'd crank it up, sing every lyric at the top of my lungs, and my mood was instantly changed! One day my partner and I were on a road trip, and we were disagreeing over what to listen to. He said how about 3eb? I said okay! And it was then that I realized they are literally the only band we have in common. It's now 'our' band. Every song had a special meaning or deeper sentiment because we share that love together. I could go on for days about my love for this band but I'll stop here! - Stephanie Gardea
I love Third eye blind music more than anything, even the beach boys.
(which means a lot) The only way I can describe them, is how the Japanese describe "Kintsukuroi"- Golden Repair. It treats breakage and repair as part of the history of an object, rather than something to disguise... The aesthetic is sometimes described as one of beauty that is "imperfect, impermanent, and incomplete". Wabi-sabi acknowledges three simple realities: nothing lasts, nothing is finished, and nothing is perfect. –Kim Moody
If I was ever asked to only support one band or artist for the rest of my life, there would be no other choice but Third Eye Blind.
They have been part of my life for exactly half of it! That is literally the longest commitment I've ever had 😊 I turned 40 this year and, like most, I fell for the catchy riffs of Semi-Charmed Life 20 years ago. But it was the heart, soul and pure poetry of the other songs from Self-Titled that I knew I was experiencing something very very special, and continue to with every new release. 3EB is a part of me; I'd be lost without them honestly. Music is life and strengthens my soul immeasurably. - CeCe Lee
I love 3eb because they really play to your emotion.
If you've ever been through a tough time, which we all have, they have a way of singing to you and showing you that you're not alone. And as they progress, you can really feel the experiences Stephan sings about, and you can feel his growth and relate to it. And their music keeps getting better and better! - Brandon Cows
I love Third Eye Blind because their music speaks to me in a way no other artist does. Each song is a story. Even though SJ states he writes lyrics that have an impact on him.
The lyrics fit everyone at sometime in their life. I support the band in all their endeavors. I go to as many concerts as possible. I introduce the group to people who are not familiar with the guys or their songs. A lot of people do not realize they go beyond Semi-Charmed Life and are surprised when they go deeper into their catalog. Living the life includes accepting everyone for who they are embracing similarities and differences. - Lisa Branca Murphy
I love Third Eye Blind because I instantly connected with their music, and I instantly connected with their fans.
I've traveled to so many different and new places just to see them, and really connected with people. I've been to plenty of concerts for plenty of bands and they were fun sure, but they never had the energy that I feel at a Third Eye Blind show. I live a "3EB lifestyle" because I'm always listening to the music, always repping the band, and always learning more about them. My current "project" is downloading all of their unreleased stuff, and then soon I'd like to start more 3EB artwork. I basically live my life looking forward to the next concert or the next music. This band really runs my life. - Taylor Labrador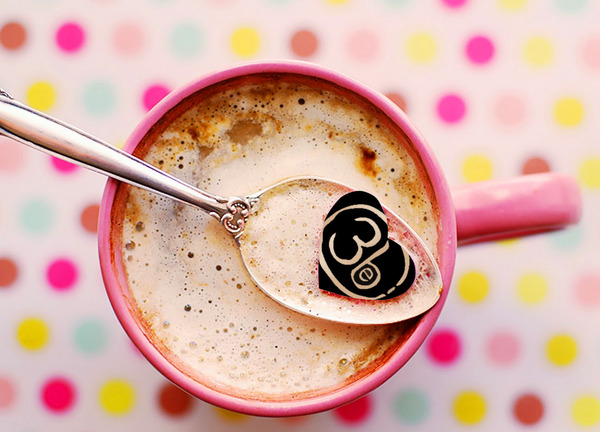 With the depth of lyrical content
and the diversity of each song in composure third eye blind brings to life the best and worst piece of us all, the truth we must face and the hope we live for each day. - Ashley Batten
I love Third Eye Blind for countless reasons.
12. I love Third Eye Blind for countless reasons. I could type a 5 page paper on this and still not say enough. I started out listening to them when I was just a little kid, with my dad in my grandfather's garage when he was lifting weights. I remember hearing them on the current pop radio, and then listening to the deeper cuts that didn't air on the radio. As I've grown and matured, their music has grown with me. I find that the lyrics are always relatable and relevant no matter where I am in my life. Third Eye Blind has always been there to lift my spirits and piece me back together, when I'm happy and when I'm sad, just always there. I also love them for the way they love their fans. I had problems with my tickets this past summer and messaged Brad, he messaged me right before the show to make sure to make sure I got in. They're always engaging with fans on Twitter, and at the shows you can just see the passion and love they have for all of us. I love the family I have found that I never knew I had through this band and the love we all share for them. I live a 3eb lifestyle every day by trying to be the best human I can be, engaging with fellow fans and the band via Twitter (maybe annoying them, haha) I could go on and on. Third Eye Blind has changed my life. – Cassie Yorba
Not to be too nerdy but their music puts out a special pheromone that completely intoxicates me!!
I enjoy reading random posts from people praising the nostalgia of their older songs. BUT I also want to shout from the rooftops that their current music is also so amazing and so relevant! I literally listen to them every single day. I will do my part to spread the MAD.BLIND.LOVE. - Tiffany Winkler-David